Checked by Modstore
Free future updates
Work on the test and public domain
12 months tech. support
Warning! This package requires MODX not less than 2.3 !
CustomExtra is a Custom Manager Page with 5 additional objects in separate tables:
CustomExtraItem,
CustomExtraOrder,
CustomExtraOperation,
CustomExtraMedia,
CustomExtraLink
You can change number of tabs and rows for all tables in sistem settings.
Rows can be:
Number
(int),
String
(varchar),
Textarea
(text) or
Checkbox
(tinyint).
It may be a simple form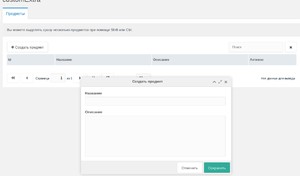 Or structured form with many fields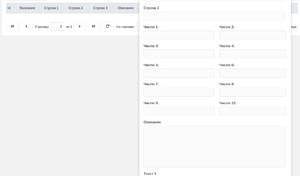 Objects can be used in your own snippets or plugins. For example:
<?php
$modx->addPackage('customextra', $modx->getOption('core_path').'components/customextra/model/');
$request = $modx->newObject('customExtraOperation');
$request->set('name', $_POST['name']);
$request->set('string1', $_POST['contact']);
$request->set('description', $_POST['text']);
$request->save();
return true;
To show objects In frontend you can use pdoResources:
[[pdoResources?
  &class=`customExtraItem`
  &loadModels=`customextra`
  &sortby=`id`
  &where=`{ "active":1 }`
  &tpl=`tpl.items`
]]
2.0.4-beta
2.0.3-beta
Extended search in manager page
2.0.2-beta
Added Russian translate
Removed Office integration
2.0.1-beta
1.1.0-beta
1.0.1-beta
1.0.0-beta