Warning! This component requires PHP version 5.6 or higher! If your site uses PHP less than required, the installation of this package could break it.
Warning! This package requires MODX not less than 2.3 !
The component is a form for sending errors to the technical support of site developers. Also stores the history of calls in the admin panel, calls go to the E-mail address, which is specified in the settings of the component
technicalsupport_email
.

Developers
The component can be replaced with the help button on the right
There is also an event technicalSupportOnBeforeSent
Example of use
To apply for technical support, you need to go to the component page in the admin panel.
When creating, indicate the topic of the problem and its full description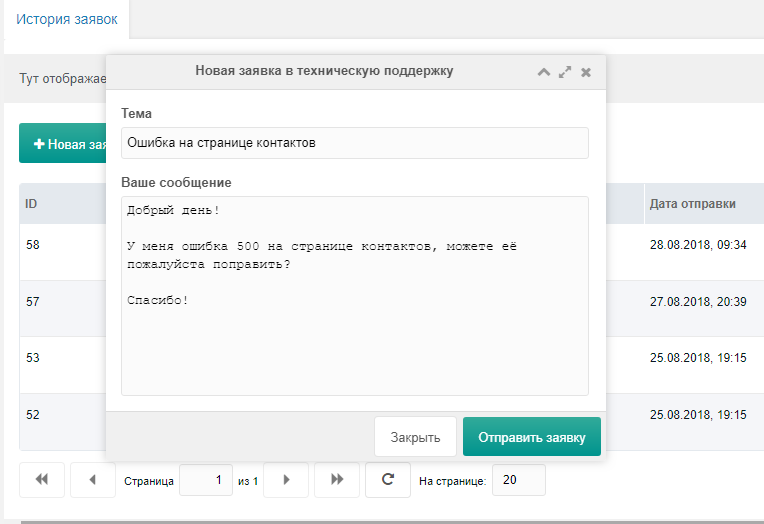 Component settings
technicalsupport_email
— Technical support e-mail
Email address to which letters will be sent
technicalsupport_email_subject
— Email subject
The subject which will be indicated in the letter
technicalsupport_namesender
— Sender name
The name of the sender that will be indicated in the letter
F.A.Q
Where can I change the email template?
— The template is in chunk
technicalSupport.EmailTpl
1.0.1-pl
[Fix] Now the event returns properties subject and message
1.0.0-pl