Checked by Modstore
Free future updates
Work on the test and public domain
12 months tech. support from the author
If you're asking a password from your users to debage a site, then easy way — buy this package WatchAsUser. With this extension, you can literally log in as any user. And
you don't need change the password.
Advantages:
1) Log in as any user without password
2) Work only for Administrators who has an unlimited rights, because safety reasons.
3) Translated in Russian and in English
4) Easy and fast setup
Instruction:
1) Install this package.
2) Go to user's page in MODx Manager
3) Open «WatchAsUser» Tab.
4) Click the button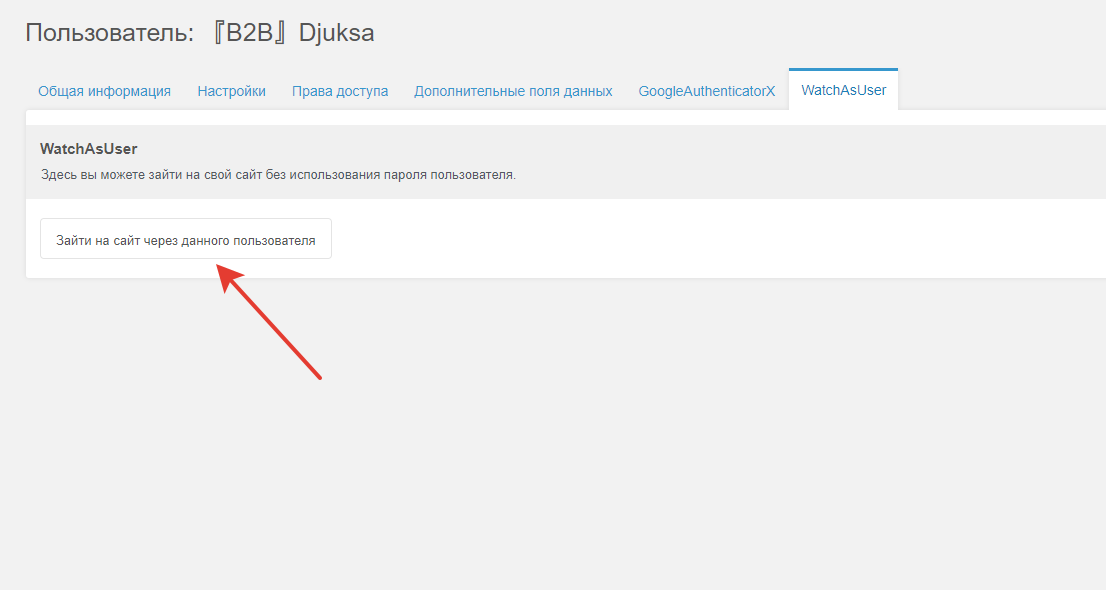 1.0.2
Added protection by modstore.pro
1.0.1
1.0.0